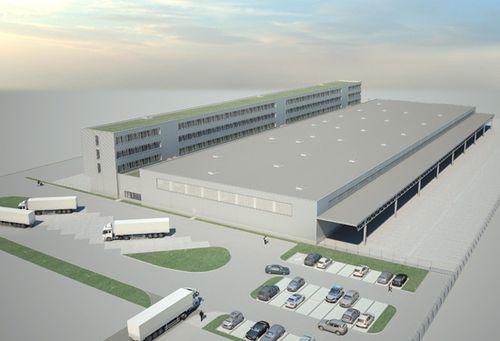 Construction of Freight Centre at New Airport BER
Project manager: Tancred Heydeke
Site manager: Olaf Jürgensen

In June 2012, the most modern airport in Europe will open:
BER / Airport Berlin Brandenburg
Bohle Innenausbau GmbH & Co. KG, Berlin has been commissioned by Goldbeck Ost GmbH to realise the interior construction (walls, ceilings, doors) of the office building of the new freight centre of Dietz AG Bensheim.
From October 2011 to March 2012, on four levels with a total floor area of over 7,000 m² in the 175 m-long building, all room structures will be constructed with drywall installations.
After a similar contract last year at the airport Frankfurt/Main, the successful work with Goldbeck will thereby be continued.