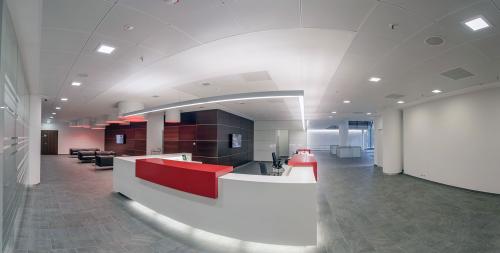 Functionality and aesthetics are not contradictions - they form a harmonious whole
The area of dry construction is currently one of the most important areas in building construction that has to fulfil the requirements within increasingly shorter construction periods.
Modern architecture demands functionality of integral construction systems and materials. In a team made up of planners, architects and construction managers we provide aesthetic solutions that captivate through functionality.
We offer our services in the following areas:
Standard ceiling systems made of:

Plasterboard

Wood

Acoustic boards (Mineral fibre)

Steel/Aluminium cassettes

Acoustic plaster

Wooden cladding

Ceiling grids, panel ceilings, and much more

Stretched ceilings

Cooling ceilings

Sound proofing and room acoustics

System partition walls in different designs

WC partition wall systems

Inner door systems

False floor systems