Thermal and sound insulation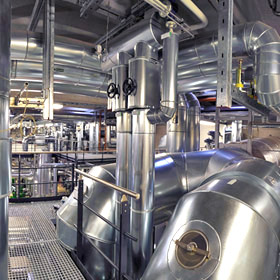 Thermal and sound insulation is fitted where accidental energy losses need to be prevented or people need to receive personal protection through adequate precautions.
Alongside energy savings, our experts ensure that heat-intensive plants receive the appropriate insulation and also an enhanced optical finish. It goes without saying that we constantly take into account the economic advantages for our customers in the process.
You can receive more information in our Media/ Download section." Insulation technology brochures"
or" Insulating jackets brochures ISOFLEX®".