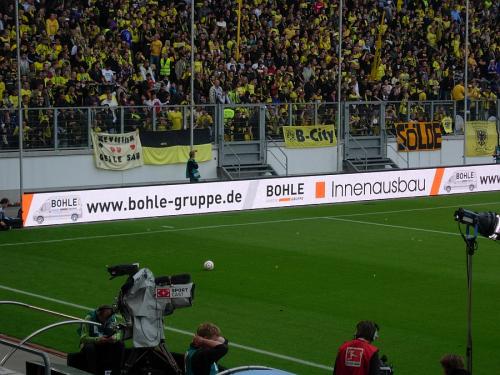 Charity match Borussia Dortmund - Japan
On Tuesday 17 May 2011 at the Schauinsland-Reisen Arena in Duisburg the new German champions played against a selection of Japanese players, managed by Pierre Littbarski. This initiative is the result of an idea by the Dortmund player Shinji Kagawa and Dortmund's main sponsor, Evonic, in order to help the victims of the earthquake in Japan.
The Bohle Group supported this charity match with additional advertising efforts on the front row premium advertising board.